Thermal conductivity is an essential parameter for many industries, including automotive, aerospace, electronics and construction. Accurate thermal conductivity data is crucial for effective thermal management and ensuring the quality of the products.


Sourcing for a thermal conductivity measurement instrument can be deceptively simple. There are several methods that can be used to measure thermal conductivity – each with their own strengths, limitations, speed and sample assumptions, which would affect the accuracy and validity of the data obtained.


The choice of method to be employed is dependent on the sample conditions, such as:
State of the sample – solid, powder, thin film, liquid, paste
Sample dimensions, shape & conditions – bulk or directional (elongated, block, sheet, thin film) viscosity, phase changing
Complexity of sample – homogeneous/heterogeneous (composites, fillers, crystalline, porous) or isotropic/anisotropic (axial, radial, through plane, in plane)
Conductivity range (insulating or conductive)
Omega Scientific offers a comprehensive range of thermal conductivity measuring instruments based on different methods that are best suited for a variety of materials. We offer both portable and benchtop instruments; as well as steady-state or transient methods.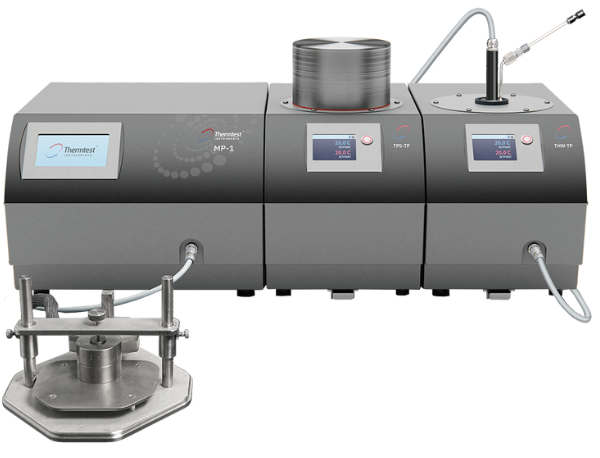 Advanced Model – Measurement Platform MP-1
Transient
Modular design to include TPS, THW, TLS & THS methods
Thermal conductivity (absolute), thermal diffusivity, thermal effusivity, volumetric specific heat, contact resistance
For solids (isotropic/anisotropic, homogenous/heterogeneous), thin films, batteries, liquids, pastes, powders, phase changing materials
High data acquisition rate for high resolution data
0.005 to 2,000 W/mK
Transient Hot Wire THW-L1
Transient
Thermal conductivity, thermal diffusivity, specific heat
Dedicated model for liquids & phase change materials (isotropic, homogeneous)
Wide temperature, pressure and viscosity range
0.01 to 2 W/mK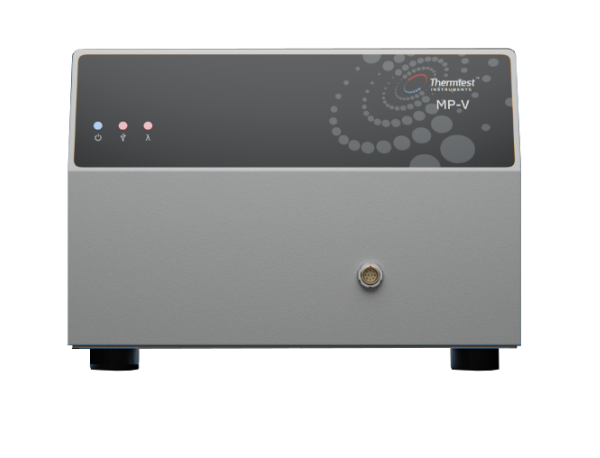 Versatile Model – Measurement Platform MP-V
Transient
Versatile design with interchangeable sensors for TPS, THW, TLS & MTPS methods
Thermal conductivity (absolute), thermal diffusivity, thermal effusivity, volumetric specific heat, contact resistance
For solids (isotropic/anisotropic, homogeneous/heterogeneous), thin films, liquids, pastes, powders
0.01 to 500 W/mK

Heat Flow Meter HFM-100
Steady State
Thermal resistance, thermal conductivity
For insulating, construction & packaging materials
-20 to 75 °C (optional upgrade to -30 to 110 °C)
0.002 to 0.5 W/mK (optional upgrade to 2.5 W/mK)

Guarded Heat Flow Meter GHFM-01
Steady State
Thermal resistance, thermal conductivity
For homogeneous & heterogeneous materials (metals, polymers, composites, pastes)
-20 to 310 °C
0.1 to 100 W/m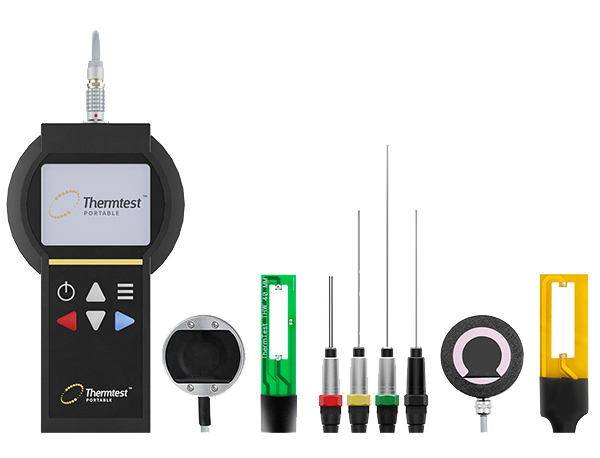 Measurement Platform MP-2
Transient
Portable unit with interchangeable plug & play sensors for TPS, THW, TLS, TPS-EFF methods
Isotropic homogeneous
Powered by AA batteries or USB
Indispensable for field use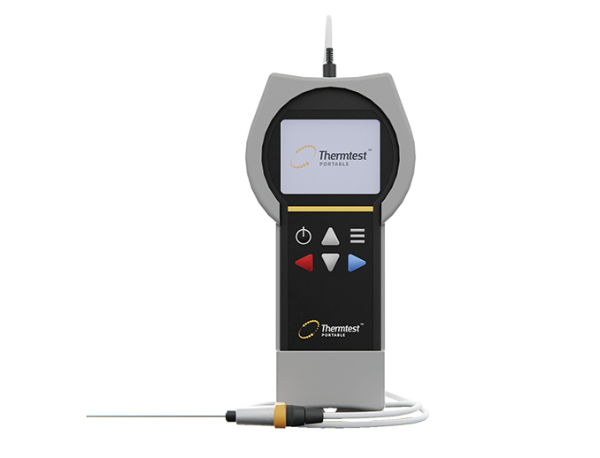 Transient Line Source TLS-100
Transient
Portable unit with TLS needle sensors
For testing soil, rocks, concrete & ceramics